I'm Wayne Moran, and I've been doing computer sales & service in the Effingham area for more than 15 years. You might know me from the radio stations in Effingham, where I've worked for most of the last decade. Prior to that, I worked as lead tech for a few local computer places, before branching out on my own.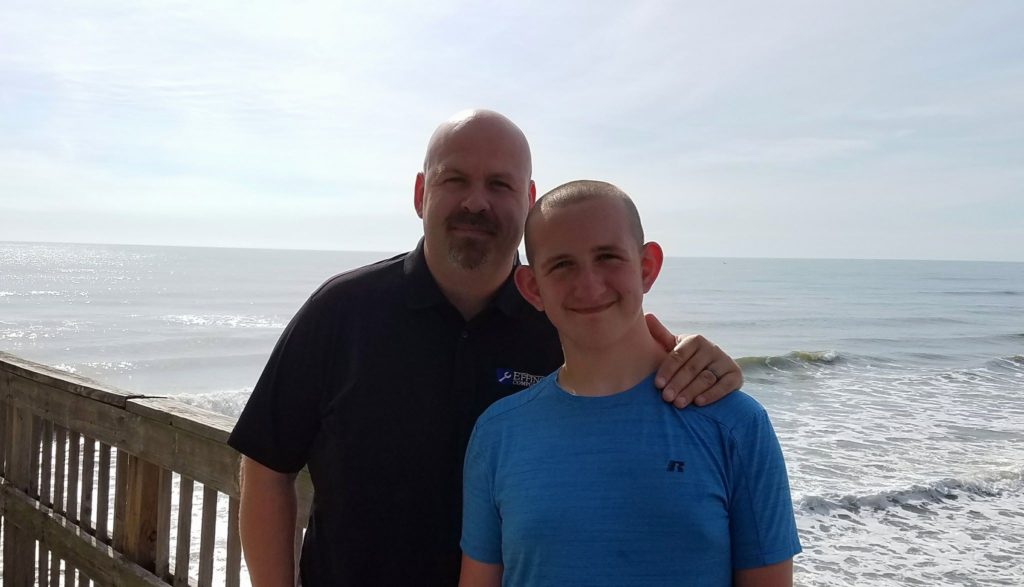 My son Austin and I in Florida, June 2017
In 2016, as we went over 500 customers, my computer business was really becoming most of my day. So, I said goodbye (for now) to radio, and off we went full time with this. After searching all over for a location, I decided the best way to service my customers is directly from the shop I've built at my place near Lake Sara. Our clean, secure, non-smoking facility is good for my family. And, it'll save you money. We're available early for drop-off and often work late, too.
I like to say that we're different, because we are. My rates are low, and our prices are comparable with the internet. I'd rather have customers for years than make a bunch of money and never see you again. That's why we don't do the $100+ markup on systems like other shops do. When it comes to a new system, we both know you can hop on Amazon and have something here in two days. My goal is to help find the right system for you, move the data from your old system and get it set up, all for less than you expect.
So, if you need help, give us a try. We're proud to say we're different!